Microsoft and Nokia holding hands ♥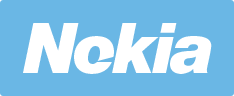 So Microsoft and Nokia decided to get married and develop a new ecosystem to combat Apple and Android. However, I firmly believe they are too late, but not just that – they no longer have a position on the market to take.
Let's presume that Nokia can make hardware good enough to combat iPhone, y'know, something slick, fast, responsive, with nice responsive screen. And let's presume Microsoft can back this up with good software, good platform for developers, even good marketing (something Microsoft is very good at /sarcasm).
What they will face is what I (and others) call "The Opera problem". Opera is a good browser, it really is. Almost all of us here have it installed. We have it installed just so we can start it once a month to see if our work still holds water in Opera, and then we shut it off. Opera is just not excelling at anything, it is just good at everything. If you want something to customize and beat the living hell out of it: you will get Firefox. If you want something lightning fast with minimal interface distractions: you will get Chrome. There is no third option necessary for the users. Oh, I'm sorry, yes there is, the option "this crap came preinstalled so I am using it".
This is, in my super humble opinion, what will happen to the child this Microsoft and Nokia marriage will produce. It will just sit there not knowing what it is. It will be good, do not get me wrong, but it will not excel in anything, because both Nokia and Microsoft will aim to please everybody and in that way produce standard-level-of-quality product.
If you want something super customizable, you will get Android.
If you want something sleek, fast, and use it out-of-the-box, you will get iPhone.
Edit, I forgot:
If you want something super safe for enterprise level, you will get Blackberry
Microkia's child will be Internet Explorer or Opera of mobile phones: you will get it from someone (on your work, your mom will buy it by accident for your birthday, …) so you will use it just because you got it. And if you buy it on your own, you will not love it. There won't be a single lovable feature about it, it will just be an OK phone.
But, let's see what will happen.